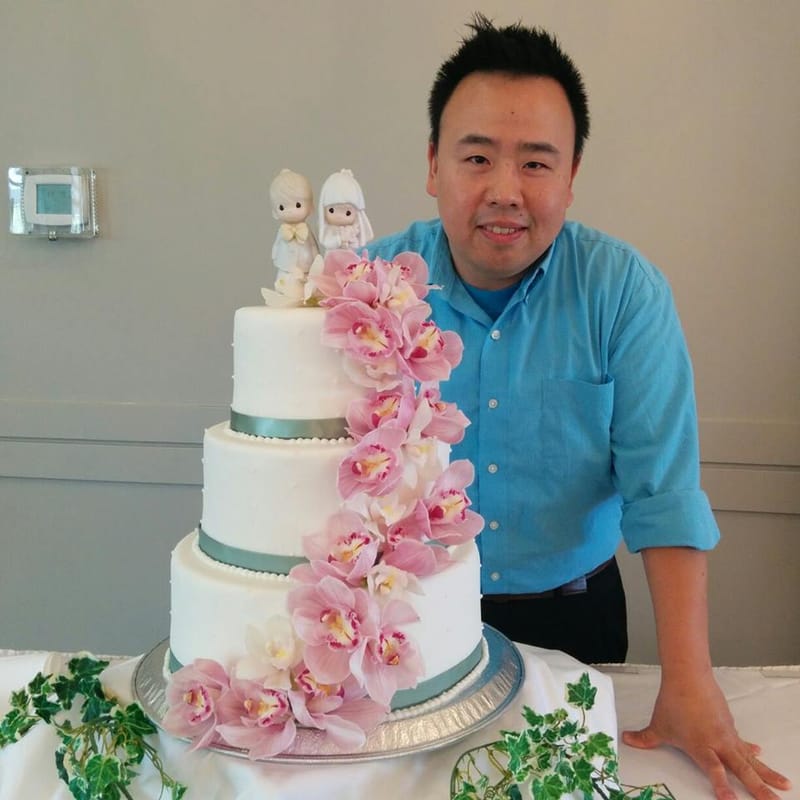 Gary's Patisserie started in the summer of 2014. Our first personalized cake is a 5-tier wedding cake, which receives a lot of praises. Since then, we decided to continue our passion to create customized cakes tailored to clients' needs. Our products include 3D birthday cakes, wedding cakes, crepe cakes, dairy free cakes, and many Asian and Western Style Pastry.
The owner, Gary Chan, is the professional chef in both pastry and culinary arts with over 15 years of experience. He has been working in various food industry such as restaurants, hotels and bakery stores. He is dedicate, passionate and creative, which allows him to design personalized specialty cake tailor to your needs.
使命: 在愛心的前題下,通過蛋糕,把快樂帶給客人。謙卑,聽客人的意見。
Mission: With Love, Bring Happiness to Our Clients through Cake. To be Humble, Listen to Our Clients' needs.